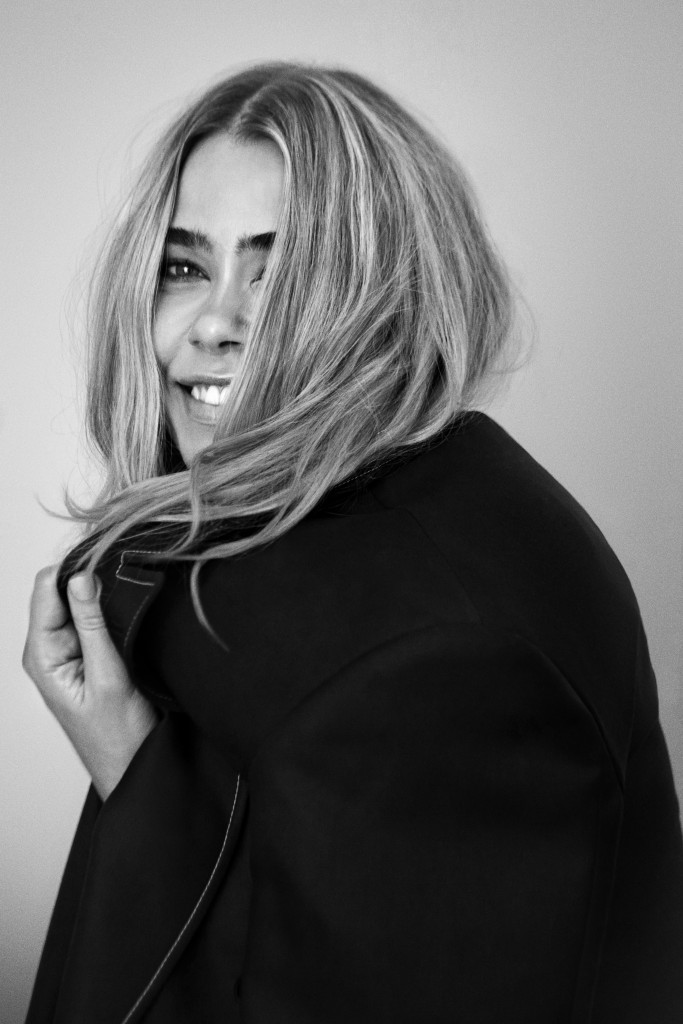 In 2010, Birgitte Hjort Sørensen came to international prominence in the role of journalist Katrine Fønsmark, one of the central protagonists of the multi award winning series Borgen. The Danish political drama charted the unexpected rise to power of the first female Prime Minister of Denmark. Borgen won the International Award at the 2012 BAFTA Television Awards and Birgitte was nominated for both a Robert Award and the 2013 Golden Nymph award at the Monte-Carlo TV Festival for her role in the series. As well as being a huge success in both the UK and Denmark, Borgen has also been a hit in the US with Newsweek stating Borgen as "the best TV show you have ever seen." In addition, Borgen has been sold to over 70 countries, making it the most successful exported Danish television series to date.
Birgitte is currently filming Greyzone, an international character-driven thriller series about the events leading up to a planned terror attack in Scandinavia. Birgitte plays Victoria, a drone engineer who is taken hostage in her home by terrorists, while the Danish and Swedish intelligence services try to prevent a terrorist attack. Greyzone will air on Danish TV2 int the spring of 2018 and will also be available through C More Sweden.
In October 2016 Birgitte made her Broadway debut as Madame de Tourvel in Christopher Hampton's Les Liaisons Dangereuses opposite Liev Schreiber and Janet McTeer. The Donmar Warehouse's New York production played at Booth Theatre for a limited run only and with great success.
Recently Birgitte played the female lead opposite Nikolaj Coster-Waldau (Game of Thrones) in the Danish feature film 3 Things. She was nominated for a Svend Award for her portrayal of Camilla, a temperamental yet fragile woman struggling to let go of her former lover.
Birgitte starred in HBO's rock 'n' roll drama, Vinyl. The series, created by Terence Winter, and executive produced by Rolling Stones frontman Mick Jagger and George Mastras (Breaking Bad), explores the music business in the 1970's. The pilot episode was directed by Martin Scorsese, and the series also stars Bobby Cannavale, Olivia Wilde, Ray Romano and Juno Temple, among others. Vinyl premiered on February 14, 2016.
In the spring of 2015, Birgitte appeared in HBO's award-winning, critically acclaimed and highly-rated television series Game of Thrones. The fantasy show, adapted from George R. R. Martin's novels by creators David Benioff and D.B. Weiss, returned for its fifth season on April 12, 2015.  With just 20 minutes of screen time, Birgitte's portrayal of wildling cheiftainess Karsi became a fan favourite and she was named Best Guest Actress by Watchers on the Wall in 2015
Additionally, in the summer of 2015 Birgitte appeared in Universal Studios' Pitch Perfect 2, the sequel to 2012's sleeper hit, Pitch Perfect. Birgitte played Kommissar, the leader of the competing a cappella group DSM opposite returning cast members Anna Kendrick, Brittany Snow and Rebel Wilson, among others.
In 2013/14 Birgitte played the role of Virgilia in Coriolanus at The Donmar Warehouse in London, opposite Tom Hiddleston in the title role. It was the most anticipated production of the year – and was highly acclaimed by critics and sold out immediately.
While studying at the prestigious Danish National School of Theatre in 2005, Birgitte made her television debut in the thrilling crime drama The Eagle. Birgitte then came to the attention of the critics with her performance as Roxie Hart in the 2007 Copenhagen Det Ny Theatre production of Chicago, which was hugely successful and led to Birgitte's re-incarnation of Roxie in the acclaimed London production at the Cambridge Theatre in 2008.
Birgitte has starred in several major television series including the BBC Three comedy drama series Bluestone 42. She also starred in the 2013 television series Marple: Endless Night, playing the part of Greta Anderson.
On the feature film side, Birgitte starred opposite Antonio Banderas in the Spanish Sci-Fi thriller Autómata, which premiered at the 2014 San Sebastian Film Festival. In 2013 Birgitte was nominated for a Bodil Award in the Best Supporting Actress category by the Danish Film Critics Association and won Best Actress at the Festroia International Film Festival for her performance in the Danish film, Someone You Love.
Birgitte played Julie, the grown up daughter of world famous singer-songwriter Thomas Jacob who reunites her father with his estranged grandson. Additionally in 2013, Birgitte starred in the Norwegian film In Order of Disappearance alongside Stellan Skarsgård, Bruno Ganz and Pål Sverre Hagen.
In 2011 and 2012, Birgitte starred in two films of her characters' namesake. She played Julie in Julie, the story of a young passionate tennis star who falls in love with her trainer, based on the play 'Miss Julie' by August Strindberg; and later as the 19th Century Danish artist Marie Krøyer in Marie Krøyer, the biographical drama of Marie's marriage to fellow painter P.S. Krøyer, directed by Academy Award winner Bille August. Birgitte was again nominated for a Robert Award (by The Danish Film Academy) for this performance.
In 2009, Birgitte starred in At World's End as Beate and was nominated for Best Actress at both the Zulu Awards and the Robert Festival for her performance. Birgitte played Sarah in 2008's award-winning Danish thriller The Candidate, in which a defense attorney is thrown into a tangled web of blackmailers, killers and the unravelling of his father's death. This same year she appeared in the Danish comedy Anja & Viktor – I medgang og modgang as Regitze.